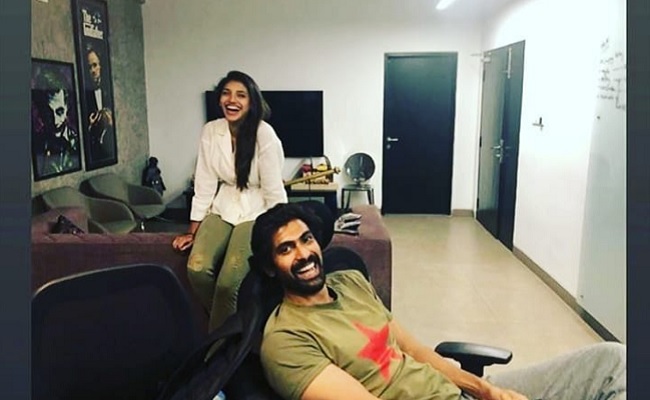 Ever since the breaking news of Rana's marriage about Miheeka Bajaj, the interest of the media has shifted to this couple from the burning problem of Corona. 
After Rana posted a pic on twitter showing off his beautiful bride to the public, many pics are seeing the light now.
Freshly an intimate pic of the couple has hit the online. Just look at this…how love is written all over with the intimate smiles.
Well Miheeka is an interior designer cum event manager. She is acquainted to Rana from quite a long time but the couple kept the relation closely guarded without catching the attention of paparazzi.
Thats a great feat indeed.