A major easing of lockdown measures sees thousands of businesses opening their doors again under modified social distancing rules.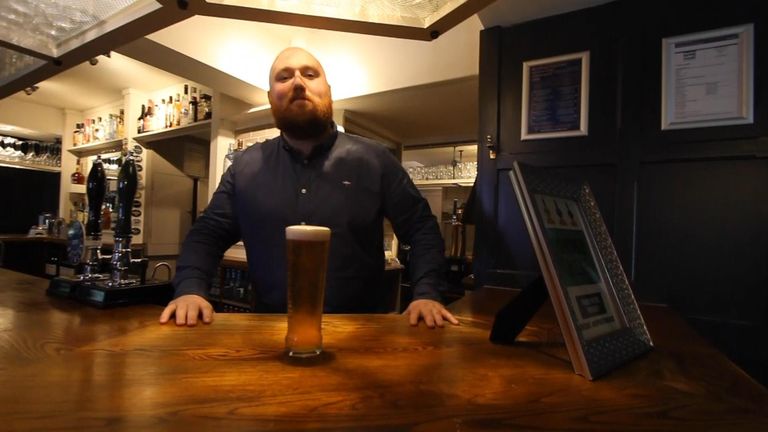 Thousands of businesses across England can reopen today in the most significant easing of lockdown rules so far.
Pubs, restaurants, cinemas and hairdressers are among the places set to welcome back customers on what has been dubbed "Super Saturday" for the first time since the end of March.
But one business owner told Sky News that although he needed to get back to work to pay his rent, he feels "a little bit scared" to do so.
"I have the sanitiser, I'm wearing gloves but still I have to touch people's faces and I'm very close to them," Ed Rahimi, a barber in Greater Manchester said.
"I'm a little bit scared. Coronavirus doesn't care who you are and I think we're going to be back in lockdown within the next few weeks," he added.
Pubs will be able to open indoor tables to customers but with significant new social distancing restrictions in place.
The New Inn pub in Clapham, Lancashire, has implemented a one-way system to control movement, table-service only and is only taking a third of its normal number of customers.