The UK is poised to end the use of Huawei technology in its 5G network as soon as this year over security concerns.
Boris Johnson is set for a major policy change after GCHQ is believed to have reassessed the risks posed by the Chinese company.
The prime minister decid
The prime minister decided in January to allow Huawei to play a limited role in the UK's 5G network as he defied security concerns, particularly from the US, about the firm.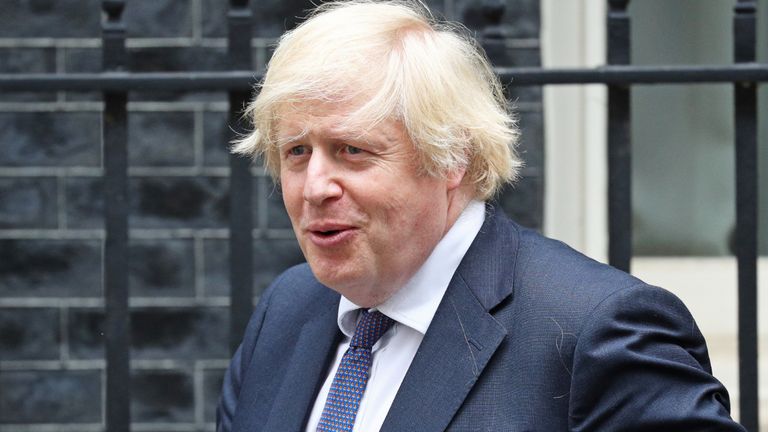 But a study set to be presented to Mr Johnson this week will declare that US sanctions on Huawei will force the company to use technology that is "untrusted", reports say.
The news was first reported in the Sunday Telegraph and Sunday Times newspapers – a security source confirmed to Sky News that the reports are "broadly accurate".
Officials are said to be crafting proposals to prevent new Huawei equipment being installed in the 5G network in as little as six months.
Asked about the reports on Sky News' Sophy Ridge On Sunday show, Health Secretary Matt Hancock said he wouldn't comment on "leaks".